Jai Maruti Holidays Tours & Travels hold an important position in the travel map of Kerala as a predominant GSA of Kerala Tourism Development Corporation (KTDC). We are approved by the Department of Tourism, Government of Kerala as an Accredited Tour Operator. Also we are active member of ADTOI (Association of Domestic Tour Operators of India) and KTM (Kerala Travel Mart Society).

Travel to Kerala in any season with Jai Maruti Holidays offer you the best of all travel services. We provide holiday packages and hotel reservations in all Tourist attractions in India, especially in Kerala, Tamil Nadu, Karnataka & North India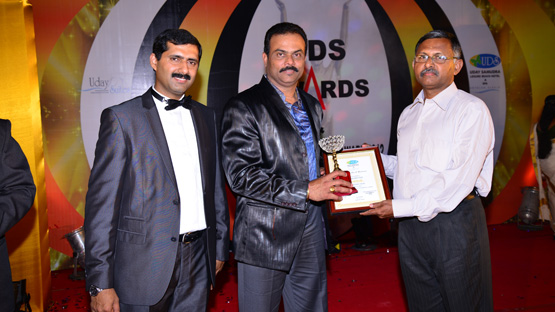 G.Unnikrishnan, JM Holidays has been honoured by the best performance accolade in promoting Udaya group of hotels (2013) from Sri.Rajashekharan Nair, Managing Director, Udaya Group of Hotels.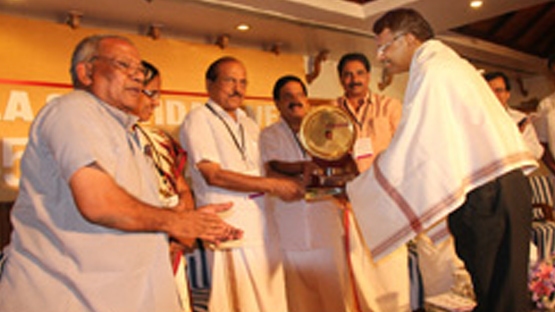 Sri.Unnikrishnan.G (MD,Jai Maruti,Cochin) has been honored for kerala Sahridaya Vedi Annual Achievement Award 2012 for Best Tour Operator. Award received from Sri.P.K.Kunhalikutty(Hon'ble Minister For industries and commerce.)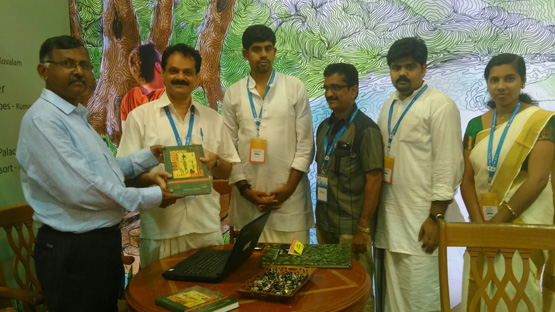 Kerala Travel Mart 2014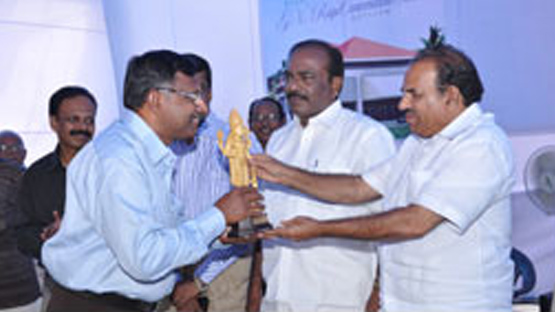 Jai Maruti Holidays MD.Sri. Unnikrishnan Receiving the award for "Best Tour Operator of KTDC 2010-2011" from Sri Kodiyeri Balakrishnan. (Tourism Minister of Kerala).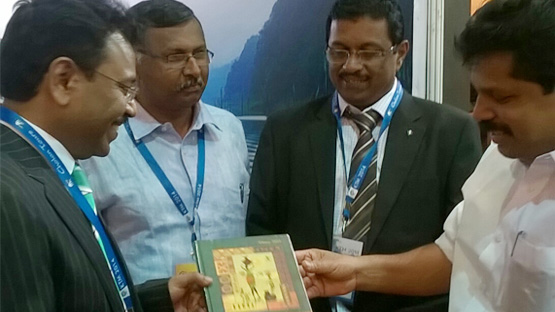 JM Holidays Tour Planner cum Diary (2015) released by Sri. A.P Anilkumar (Tourism Minister, Govt. of Kerala) to Sri. Suman Billa (Secretary, Tourism)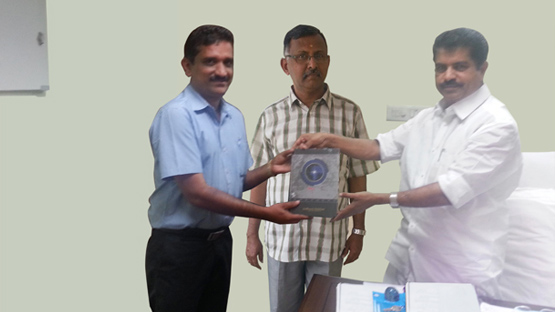 JM Holidays Tour Planner cum Diary (2014) Released by Honourable Revenue Minister Sri.Adoor Prakash.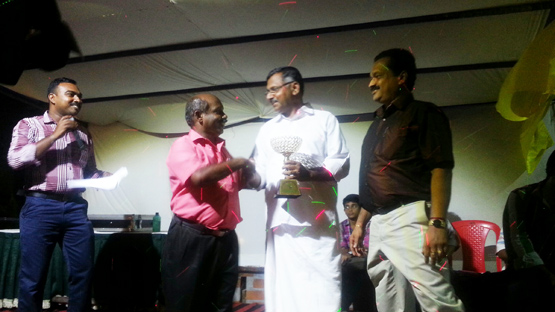 G.Unnikrishnan, JM Holidays has been honoured by the best performance accolade in promoting Sagara Beach Resort 2014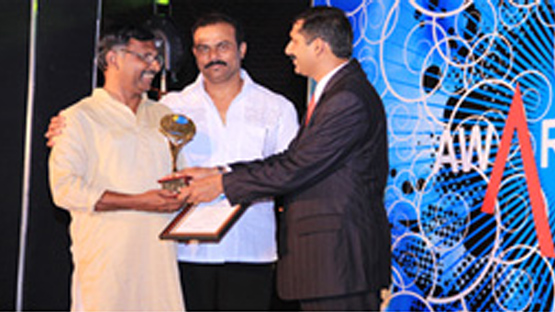 G.unnikrishnan, Proprietor, Jai Maruti Holidays Tours and Travels has been honored for the best performance in promoting Udaya Samudra Kovalam.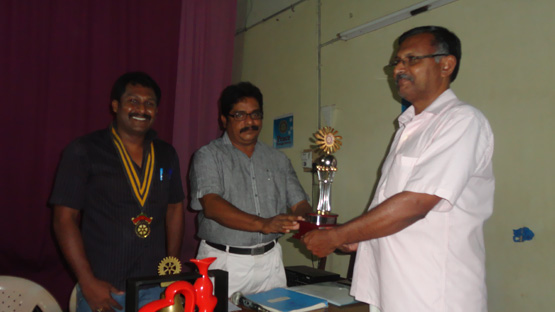 ---
The nearby attractions are :
Chettikulangara Devi Temple
Mannarsala Nagaraja Temple
Haripad Subramania Swami Temple
Mavelikara Krishna Swami Temple
Thazhakkara Hanuman Temple
Ravivarma Arts & Science College
Krishnapuram Palace, Musceum
Parumala Church
Chengannur Mahadeva Temple
Ambalapuzha Krishna Swami Temple
Being a prominent General Sales Agent of KTDC [Kerala Tourisom Development Corporation] we promote the KTDC premium properties by incorporating them in our packages. Alappuzha is well known for boat races, house boats in backwaters and beaches.
Chettikulangara Temple
Many followers of the theory of Kerala's genesis by Parasurama firmly believe that he had established 108 Durga temples, 108 Siva temples, numerous Sasthatemples, besides 108 Kalaris (place to learn traditional martial arts in front of the deity), Sakthi Kendras etc. Besides he had established five Ambalayas. Jagadambika of Chettikulangara, the Goddess of Oodanadu, is among the five Ambalayams. Though enough historical evidences and authentic study materials are not available to support, it is believed that this temple dates back to more than1200 years.

According to one version, this temple was consecrated by Padmapadacharyar (a leading disciple of Adi Shankara) on the Uthrittathi day of Makara month in A.D. 823. There is a firm argument that the goddess here was a family deity, and later emerged as the village and regional deity. Local historians oppose the argument that the temple is not as ancient as the nearby Kandiyoor Mahadeva temple or Mavelikara Krishna Swamy temple as it had not been mentioned in Unnuneeli Sandesam written in the 14th century. According to late Kandiyoor Mahadeva Shasthri, Samudra Bandhan – a leading courtier of Ravi Varman, an ancient King of Venad had visited this temple and wrote poems on Bhagavathi.Similarly Aadithya Kulasekharan, the King of Venad (1374 A.D. to 1389 A.D.) also had visited the Chettkulangara temple, argues them.

However, it is to be said that the present Sreekovil of the temple is only 450-480 years old, and the Chuttambalam is not more than two centuries old. Local historians say that the temple infrastructure and the surroundings were developed by various local chieftains from time to time. The present Sreekoil was revamped during A.D.1540. Because of a small fire at this temple, the Chuttambalam was slightly modified during the Malayalam year 1002.
Chettikulangara Kettukazhcha
Chettikulangara Kettukazhcha, conducted every year on the Bharani Nakshathram of Malayalam month 'Kumbham - It is probably the most amazing cultural visual spectacle in Kerala, similar to the Thrissur Pooram.

The event is an offering of the people of Chettikulangara to their beloved deity known for her spontaneous blessings on true devotees as a mark of gratitude, devotion, unflinching faith, and for showering prosperity and protection to their lives. 'Kettukazhcha' displays deftly sculpted and decorated forms of ' six temple cars known as 'Kuthiras', five Therus' (Chariots ) and icons of Bhima and Hanuman. All the temple cars, chariots and the icons are all incredibly gigantic in size and are many times larger than any other similar Kuthiras and Therus built during the festivities at other temples in the Central Travancore region.

On the move, these out of the world sky scrapping colourful decorations are electrifying, and will create an unforgettable artistic impression in union, especially during the night in the back drop of illuminated lights. Chettikulangara Kettukazhcha heralds the architectural and aesthetic acumen of the ancient people of Chettikulangara, who could convert an improbable out of the world concept to an enormous artistic reality, achieved by collective hardships and will power.
Mannarassala Sree Nagaraja Temple
Mannarassala Sree Nagaraja Temple is a very ancient and internationally-known centre of pilgrimage for the devotees of serpent gods.

The village of Mannarasala is located amidst the cool shades of coconut groves, paddy fields and lush greenery. Adjoining to the temple premises, dense jungles full of creepers and trees are still maintained. These groves are sacred and are abode to numerous divine serpents. Many rows of stone images of serpents on either side of the pathway lends a mystic and worshipful atmosphere to the devotees reaching the temple. The sacred temple of Mannarasala is located amidst the shade of ancient trees entangled by many kinds of creepers, foliage and thick growth of cane and groves, exclusively dedicated as the habitat of divine serpents.

Sarpayakshi and Nagayakshi are the beloved consorts of Nagaraja. The main temple premise has two separate sanctum sanctorums, one devoted to Sarpayakshi and the other for Nagaraja. Sarpayakshi enjoys special privileges like offering daily poojas, and is housed in the Sanctum Sanctorum. In front of the shrine of Sarpayakshi, there is an Ilanji tree (Mimusops Elengi) surrounded by serpent images and with numerous pits for serpents. The quiet shrines of Nagachamundi and Nagayakshi are to the south-west of the temple and housed in Chitrakudas. Nagachamundi is Nagaraja's sister.